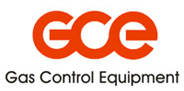 HIGH PURITY GASES REQUIRE HIGH-QUALITY REGULATORS AND CONTROL EQUIPMENT
The fulfilment of user specific demands such as pressure stability, flow capacity, and maintaining of gas composition needs to be guaranteed in the same way as the prevention of contamination, from the gas source down to the "point of-use".
Handling of compressed gases presupposes intensive knowledge of regulations and technical rules which form the basis for a safe layout of any gas-supply system.
The quality of GCE druva high-purity gas distribution system is determined by a large number of features:
Leak-tightness;
Dead-space-minimised design;
High safety due to Hastelloy diaphragms;
Patented damping system;
Intuitive out concept for joining and safety aspects.

The High Purity Regulator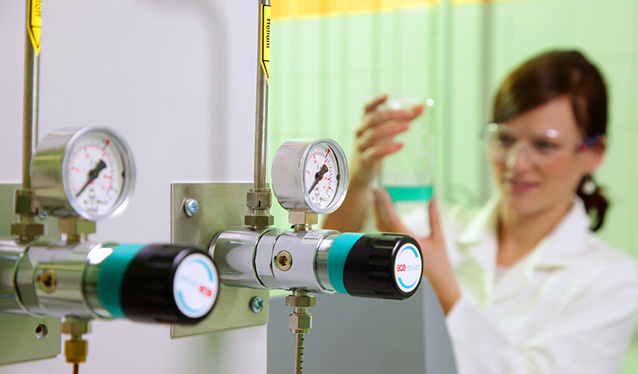 Industrial or technical pressure reducing regulators are made to fulfil other quality standards than commonly used in laboratory surroundings. Saving on cost often means saving on quality as well. To give you an idea, high purity (HP) pressure regulators have a gas purity of up to 6.0. Standard regulators do not meet this. They go mostly up to 4.0. For the production of HP regulators virgin material is used, Hastelloy diaphragms are used, special sealing materials are used, and surfaces are made extra smooth. For a standard regulator this goes a bit different; high-quality surface finishes are not on the TO DO list and Hastelloy diaphragms are also not commonly used. These extras are experienced as 'too expensive' in industrial uses.
High Purity Cylinder Regulator
Series 500