Capillary Electrophoresis
Optimize your workflow efficiency with these capillary electrophoresis systems -
from the highly sensitive multiplex gene expression capabilities of the GeXP Genetic Analysis System and the
high-resolution applications of  the PA 800 plus Pharmaceutical Analysis System, to the exceedingly sensitive
CESI 8000 High Performance Separation-ESI Module.
CESI 8000 Plus High Performance Separation-ESI Module  

Low flow pre-MS separation technology integrated with novel ESI coupling technology. Expands range of detection and increases sensitivity.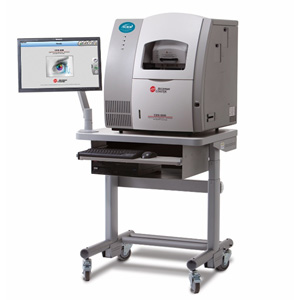 P/ACE™ MDQ PLUS CAPILLARY ELECTROPHORESIS SYSTEM
Automated, programmable capillary electrophoresis systems designed to perform fast separations from complex samples.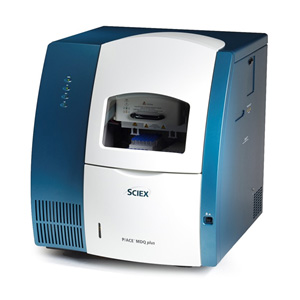 Separation and matrix challenges can be addressed by a number of CE techniques:
• Capillary Zone Electrophoresis (CZE)
• Capillary Gel Electrophoresis (CGE)
• Capillary Isoelectric Focusing (CIEF)
• Isotachophoresis (ITP)
• Micellar Electrokinetic Capillary Chromatography (MECC)
• Capillary Electrochromatography (CEC)
• Non Aqueous Capillary Electrophoresis (NACE)