SCIEX is dedicated to placing the power of life-changing answers into the hands of those who care, everywhere.
SCIEX provides integrated, reliable analytical tools to advance scientific understanding and safeguard health. The company's technology leadership spans across 40 years of innovations in state-of-the-art instrumentation, workflow solutions and support for mass spectrometry and separations science.
We have a long history of developing first-of-its-kind products, demonstrating our ability to continue innovating for the scientific community: Supporting these tools are our services, which are among the most comprehensive for the markets we serve.
Application
Clinical
Environmental Testing
Food and Beverage Testing
Forensics Testing
Life Science Research
Pharma and Biopharma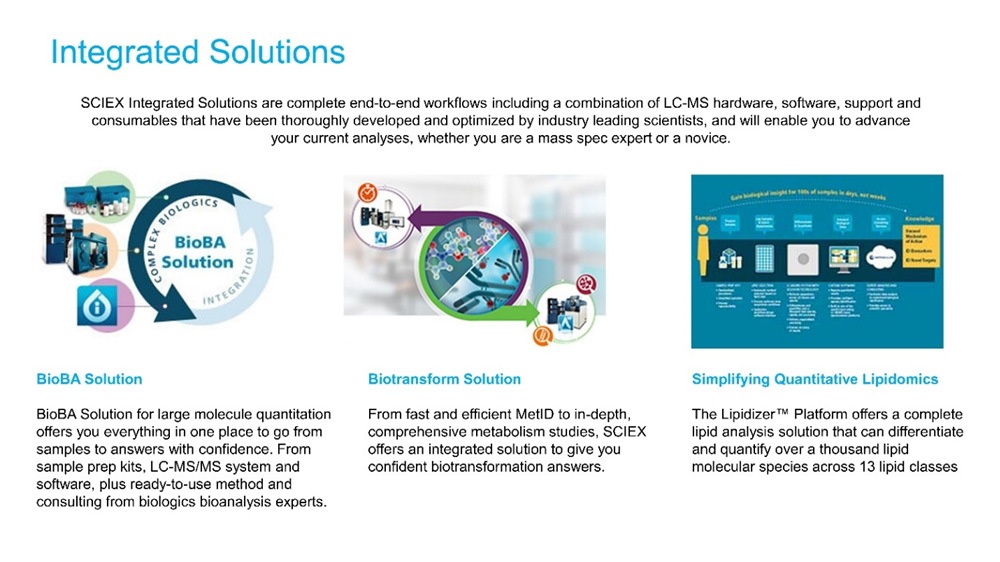 Targeted Approach
Triple Quad Systems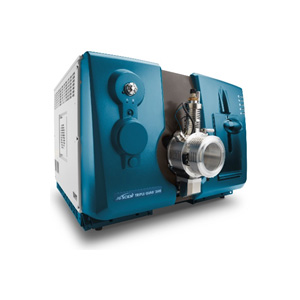 As a proven innovator in mass spectrometry for over 40 years, SCIEX Triple Quad™ mass spectrometers deliver confidence in identification and quantification at low abundances in complex sample environments
QTRAP Systems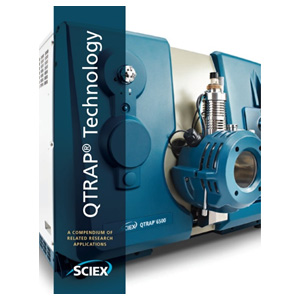 Simultaneous Quantitation and Confirmation
QTRAP technology delivers equivalent or better data, and more of it, than you can capture on an ordinary triple quadrupole system. You can combine all the MRM sensitivity of a triple quad, with a multi-functional linear ion trap (LIT), for unique and powerful workflows.
The QTRAP mass spectrometer series is a unique instrument - while having the capability to function like a standard triple quad LC-MS/MS, it also doubles as a linear ion trap (LIT), proprietary technology that can perform a multitude of additional workflows beyond basic multiple reaction monitoring (MRM) for better specificity and quantitative performance across key applications in pharmaceutical drug discovery, food testing, environmental monitoring, protein quantitation, and more.
---
Non-targeted (Unknow screening)
QTOF Systems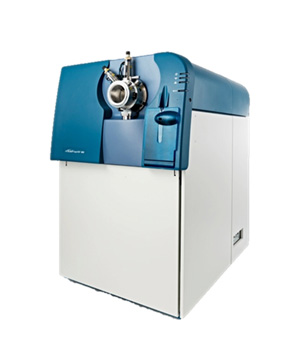 TripleTOF® Systems
High-resolution, accurate mass spec solutions for combined qualitative and quantitative analysis for
advanced workflows in academia and biopharma.
TripleTOF 4600
TripleTOF 5600+
TripleTOF 6600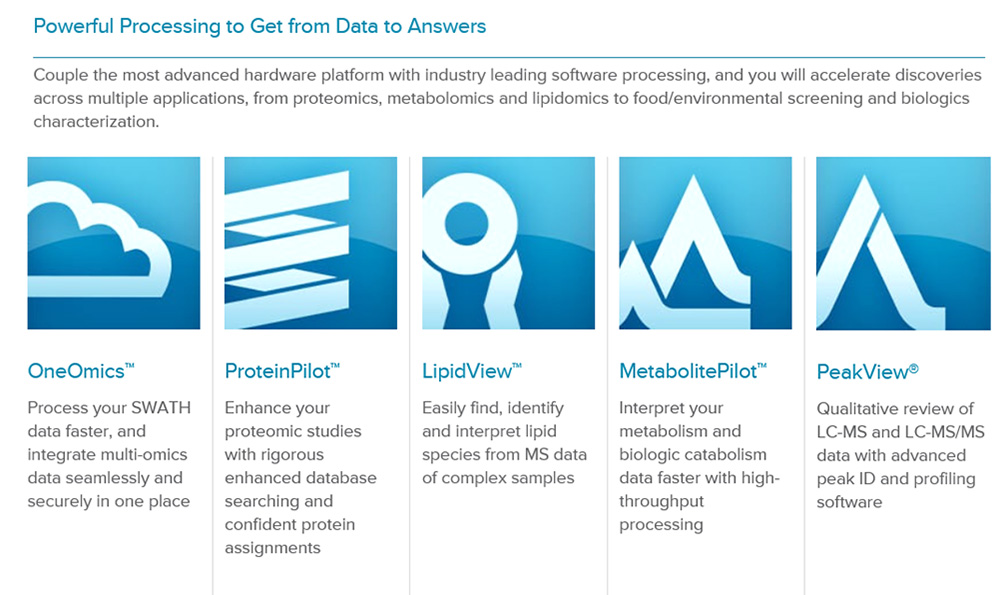 X-Series QTOF Systems
Robust high performance high resolution accurate mass spec instruments exclusively designed for high throughput sample analysis laboratories.
For routine food, environment, and forensic testing applications, as well as standard biologics characterization workflows.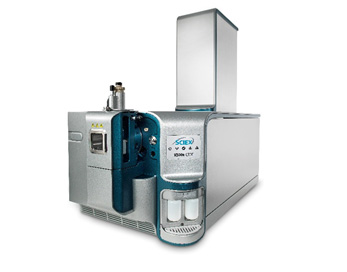 Food Testing
SWATH® Acquisition for Pesticide Residue Screening in Fruits and Vegetables
Monitoring Unexpected Additives in Nutritional Supplements
Quickly Identify Unknowns in Food Samples
Water Analysis
Method: Drinking Water Analysis Using Large Volume Injection
Method: Illicit Drugs Analysis
Forensic Analysis
Using MS/MSALL with SWATH® Acquisition for Forensic Designer Drug Analysis Identification and
Quantification of Forensic Compounds Using MRMHR Forensic Identification and Quantitation Workflows
Method: Forensic Drug Screening Analysis - Blood
---
HPLC Product
The Right Data Comes from the Right Front-end
The Widest Range of ESI-MS Front-end Technologies
To optimize your research, you need front-end instruments that can manage an assortment of flow rates, sample requirements and sensitivities.
SCIEX has the broadest portfolio of front-ends to ESI-MS to help you get the most out of your mass spectrometer.  No one else offers the entire range from analytical flow to microflow, to nanoflow LC-MS, or even ultra-low flow CESI-MS.
Realize the full potential of your lab. Upgrade your mass spec with a SCIEX HPLC or CESI front end solution today.